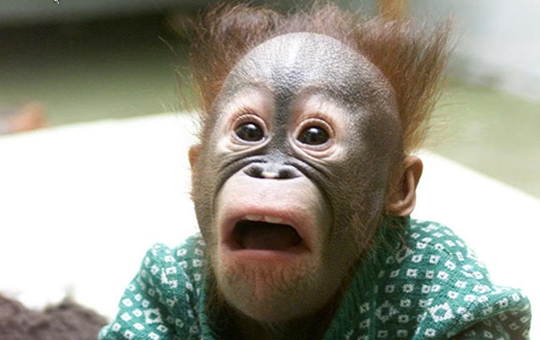 I recently published the post 5 Reasons Why You Should Use an SAP BusinessObjects Universe to highlight some of the core benefits you'll see when implementing the semantic layer for you organization.  The post was derived from speaking with organizations new to the Business Objects world about the benefits of leveraging the semantic layer. Throughout those talks, I also get to hear a lot of misconceptions about SAP BusinessObjects Universes.  Sometimes they are born out of a simple lack of understanding of the SAP BusinessObjects architecture, while other times they are propagated by competing business intelligence vendors.  (Shocking, I know.)
In any case, I'm here to set the record straight.  While the universe semantic layer isn't perfect, it is pretty good at what it does and keeps getting better.  Here are some common misconceptions that I've heard over the years.  Did I miss any?  Let me know in the comments…
Universes affect query performance by adding unnecessary overhead.
False. In its simplest form, a universe is merely a semantic layer that maps your database objects to standard business terminology to provide an intuitive way to work with information.  When queries are refreshed, the business terminology is turned back into SQL and executed on the appropriate database directly.  If your query has three items in it, so will the resultset coming back from the database.  There aren't any middleware components or services that add overhead to this process.
The Universe is simply a cube of my data, formatted for reporting.
False. (See above.)  The data returned by your universe continues to reside wherever it does today.  The universe semantic layer simply defines how those tables are joined, how the objects are defined, etc…
I need to have a data warehouse or data mart to be able to use a Universe.
False. While query performance will generally be better if running against a schema designed for reporting (i.e. data mart/data warehouse), as a technology Universes are equally at home pointing directly to data contained in CRM, ERP and other transactional systems.  We often use this method when implementing operational reporting, where our client needs real-time access to their raw transaction information.
I can't use a Universe because I want to aggregate by different dimensions depending upon the report.
False. When developing a universe, you simply define how objects should aggregate – sum, avg, count, etc… –  not specific dimensions by which to aggregate.  By properly using SQL Aggregation and Measure Projection in the definition of your universe objects, the result set will dynamically aggregate at whatever level is appropriate given the dimension objects you selected.  If you select 'Year' and 'Total Sales', the query will return one row for each year showing total sales.  Add 'Product Line' to the query, and now you'll have one row per year per product line, etc…  All of this done automagically by the universe.
Our application uses a proprietary database, so it won't work with a Universe.
False (sort of). In general, as long as the vendor provides an ODBC driver for the database you should be able to access it's information through the universe using a Generic ODBC connection.  However (and it's a big however) the functions that you can use in the universe are limited to those that are supported by the ODBC driver.  If you'd like to roll up all the sales by year and the driver doesn't support a Date function to do that, you're out of luck.  (Obviously you could still do these conversions at the report level, but that's a different topic as we're talking specifically about universe functionality here.)
At any rate, this lack of support has more to do with the specific ODBC driver than the universe, as you would run into the same issue no matter how you tried to access that data.  In these cases, we typically evaluate the reporting requirements alongside the capabilities of the ODBC driver itself before making the decision to move forward with the generic driver, or work towards getting the data into a more standard database platform.
Question:  What misconceptions have you had/heard about SAP BusinessObjects Universes?
Free Web Intelligence Best Practices Guide
We put together a Best Practices Guide for Web Intelligence Development that includes over 20 pages of tips and techniques for developing business-ready reports. Plus we'll show you the common functions that have a negative impact on performance, how to create interactive reports, the best ways to standardize look-and-feel, and much more!
GET YOUR FREE COPY OF THE GUIDE TODAY!