Here at Altek, we like to get our hands on new releases as soon as we can so we can evaluate the new features and fixes and make recommendations to our clients. Along these lines, we recently signed on to be a part of the Data Services 4.2 Ramp-up program. After downloading the software, it occurred to me that this new version of Data Services may not be compatible with any version of BusinessObjects that we have in our VM lab. In the 4.x release, Data Services depends on the BI Platform to manage things like security, so the compatibility between the two pieces of software is very important.
This is where things get a little complicated. The version numbers of Data Services and BusinessObjects have no real correlation. For example, Data Services 4.1 is completely incompatible with BusinessObjects 4.1.  And to make matters worse, only certain patch levels of BusinessObjects 4.0 will work with it. Thankfully, SAP addressed this in the following Knowledge Base Article, which includes the handy table below. If you're going to install Data Services 4.x, definitely click through to the KBA and read up on what's compatible — SAP is always updating this article.
1740516 – SAP Data Services 4.x and SAP Information Steward 4.x compatibility with SAP Business Intelligence platform and Information Platform Services for active releases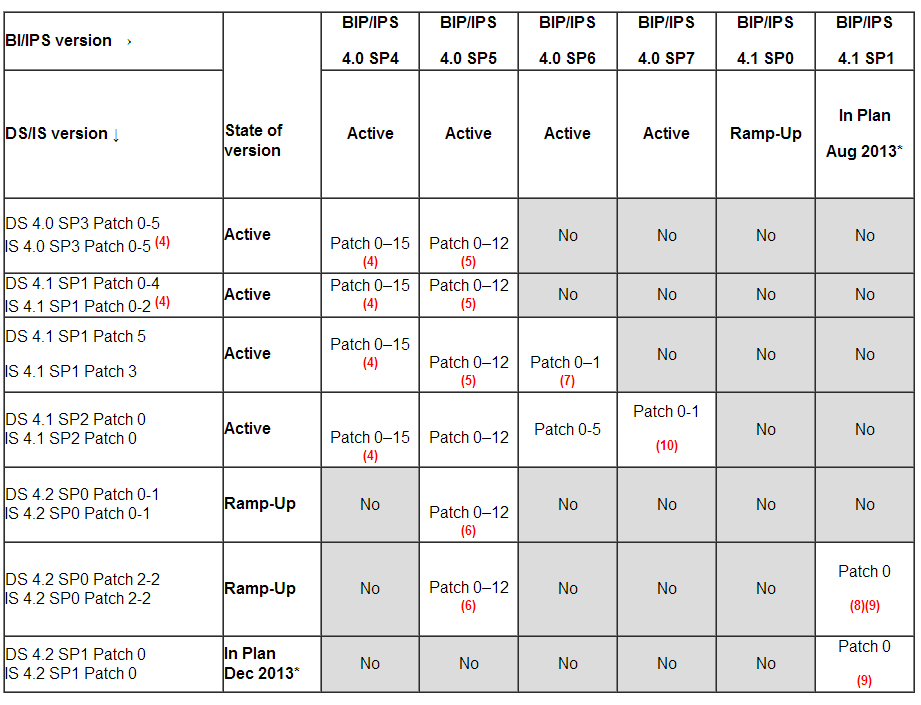 Free Web Intelligence Best Practices Guide
We put together a Best Practices Guide for Web Intelligence Development that includes over 20 pages of tips and techniques for developing business-ready reports. Plus we'll show you the common functions that have a negative impact on performance, how to create interactive reports, the best ways to standardize look-and-feel, and much more!
GET YOUR FREE COPY OF THE GUIDE TODAY!