In the age of the smartphone, mobile reporting is the future of Business Intelligence. And in BusinessObjects 4.0, SAP is making a strong push to provide a more complete mobile experience. This experience starts with two apps available now for iPhones and iPads:  SAP BusinessObjects Mobile and SAP BusinessObjects Explorer.
SAP BusinessObjects Mobile (iPad Only)
The BusinessObjects Mobile app allows you to view WebIntelligence documents right on your iPad. You can make existing reports available via the Mobile app simply by adding them to a "Mobile" category from the BI Launchpad or Central Management Console. The reports look great and the style looks right at home on the iPad.
It's important to note that not all WebIntelligence functionality is available on the mobile app just yet, although improvements are promised in future releases.
SAP BusinessObjects Explorer (iPhone + iPad)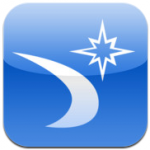 The BusinessObjects Explorer app allows you to access your Explorer Information Spaces and analyze the data just like you would in the browser-based version of Explorer. This app is available on both the iPhone and iPad — all you need is a compatible version of Explorer on your server.
What's Next?
The mobile experience in BusinessObjects is an important part of SAP's strategy for 2012 and beyond, and obviously these two apps are only the tip of the iceberg. What else can we expect in 2012?
Geolocation services including "augmented reality"
More ways to collaborate
Android and RIM app support
Support for the Sybase Unwired Platform
Offline capability in BusinessObjects Explorer Mobile
Support for Exploration Views in BusinessObjects Explorer Mobile
A new Mobile Analytics Studio app for designing your own mobile BI
Free Web Intelligence Best Practices Guide
We put together a Best Practices Guide for Web Intelligence Development that includes over 20 pages of tips and techniques for developing business-ready reports. Plus we'll show you the common functions that have a negative impact on performance, how to create interactive reports, the best ways to standardize look-and-feel, and much more!
GET YOUR FREE COPY OF THE GUIDE TODAY!