Another cool feature of the BusinessObjects Mobile iPad app is the ability to display WebIntelligence report data on an interactive map, also known as a geomap.  The map displays each data point as a point of interest, or POI, which the user can tap for a description, as shown below.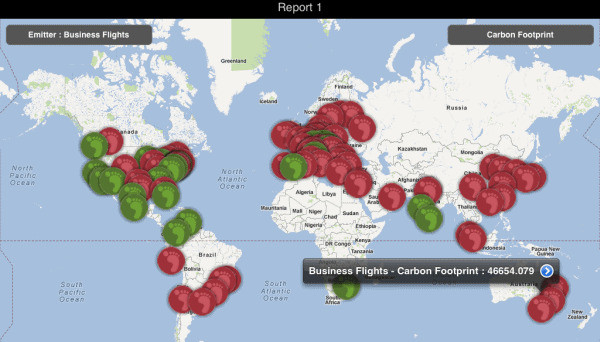 By tapping the blue arrow, the user can view some additional report data related to the POI.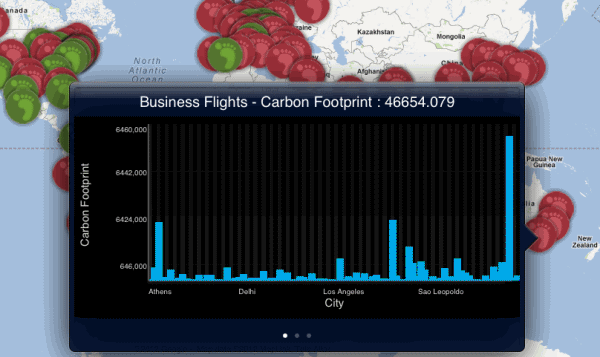 How Does it Work?
In order to display geographical data on a map, the data must be in the POI format.  This format includes the following pieces of data:
POI Name
POI Location in latitude and longitude
POI Image or Icon (optional)
POI Associated Link for more information on POI (optional)
Additional dimensions or measures related to the POI
An example report might look something like this:

To display this data on a map, you need rename the report part using a specific formula, similar to what we did previously with the mobile scorecards. In this case, the formula looks like this:
map_lt(n)_lo(n)_poi(n)_od(n)_imu(n)
Each part of that formula refers to a column in your data, represented by the (n).
lt(n) is the column number for latitude values
lo(n) is the column number for longitude values
poi(n) is the column number for POI names
od(n) is the column number for Open Document URLs (to link to other reports or report parts)
imu(n) is the column number with image URLs
Using our example above, the name for the report part should look like this: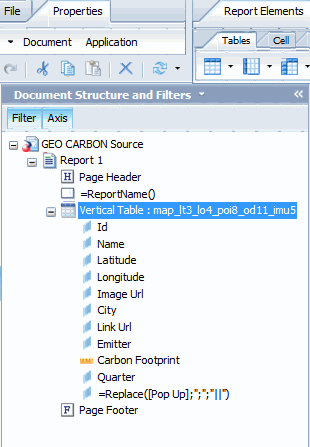 That's it!  Pull up the report in the Mobile app and you will see the Geomap pictured above.
For More Information
For more information on Mobile geomaps, including additional options like how to use the OpenDocument function, check out the Mobile Administrator and Report Designer Guide.
Free Web Intelligence Best Practices Guide
We put together a Best Practices Guide for Web Intelligence Development that includes over 20 pages of tips and techniques for developing business-ready reports. Plus we'll show you the common functions that have a negative impact on performance, how to create interactive reports, the best ways to standardize look-and-feel, and much more!
GET YOUR FREE COPY OF THE GUIDE TODAY!