Although you can view any Web Intelligence report using the BusinessObjects Mobile iPad app, for the best user experience there are some simple rules to follow when creating your report. To help understand these rules, it helps to know how reports are rendered on the iPad.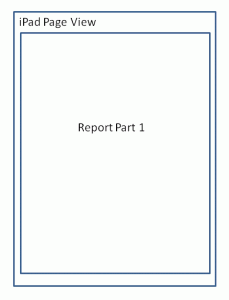 If the document has only one report part or has one report part left on the last page, it appears as a full screen view irrespective of the formatting in the Web intelligence document.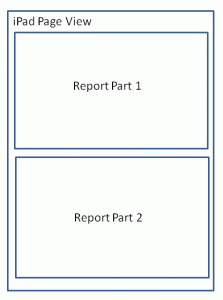 If the document has two report parts or has two report parts left on the last page, the page is divided into two equal parts horizontally.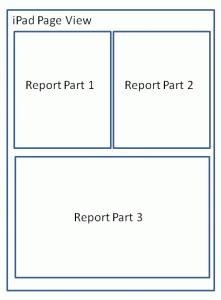 If the document has three report parts or has three report parts left on the last page, the page is divided into three parts.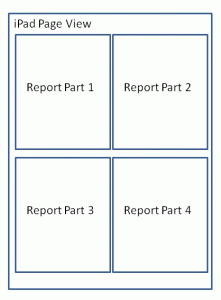 A maximum of four report parts can appear on a page.
When designing your report's layout, keep these guidelines in mind:
Ensure a maximum of two horizontal report parts only.
Ensure proper spacing between report parts.
Consider the edges of the widest report parts as a boundary within which all other report parts must be aligned.
Remember that if you increase the length of report parts vertically in Web intelligence documents, the layout will not be reflected accordingly on the iPad device.
Free Web Intelligence Best Practices Guide
We put together a Best Practices Guide for Web Intelligence Development that includes over 20 pages of tips and techniques for developing business-ready reports. Plus we'll show you the common functions that have a negative impact on performance, how to create interactive reports, the best ways to standardize look-and-feel, and much more!
GET YOUR FREE COPY OF THE GUIDE TODAY!