SAP BusinessObjects BI
SAP BusinessObjects BI solutions are designed to empower your organization to achieve remarkable results by enabling trusted data discovery —helping you to transform decisions by providing fact-based information regardless of where your data resides. Your organization gains increased visibility of key performance indicators across lines of business, improves relationships with customers and suppliers, and responds faster when exceptions occur.
The SAP BusinessObjects BI platform is a comprehensive BI solution that includes components designed to work together to address all users in your organization. You get enterprise reporting, ad hoc reporting, dashboards, visualization, mobile BI, data discovery, OLAP analysis, predictive analysis, and more. All on a single, unified platform.
Altek Solutions has been an SAP Partner and Reseller for the past 17 years.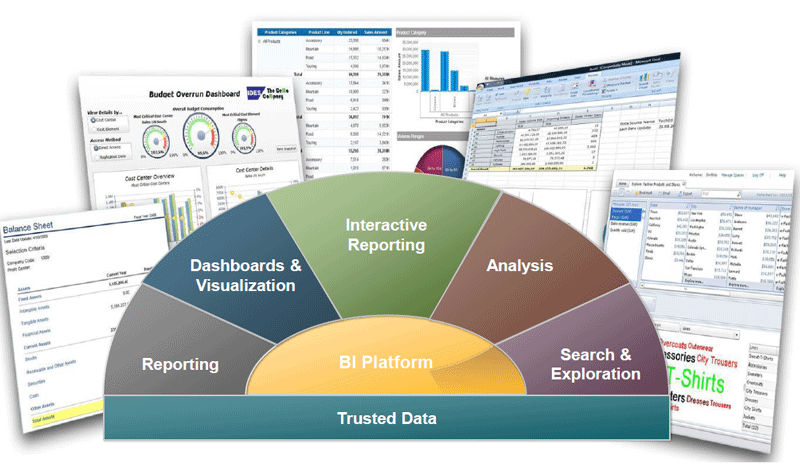 SAP BI Platform
The SAP BusinessObjects BI platform includes a flexible and scalable information infrastructure that makes it easy for you to discover and share insight for optimal decision making.
Built on a service-oriented architecture, SAP BusinessObjects BI offers a complete set of solutions on a single platform – and enables you to extend BI to any application or process in any environment.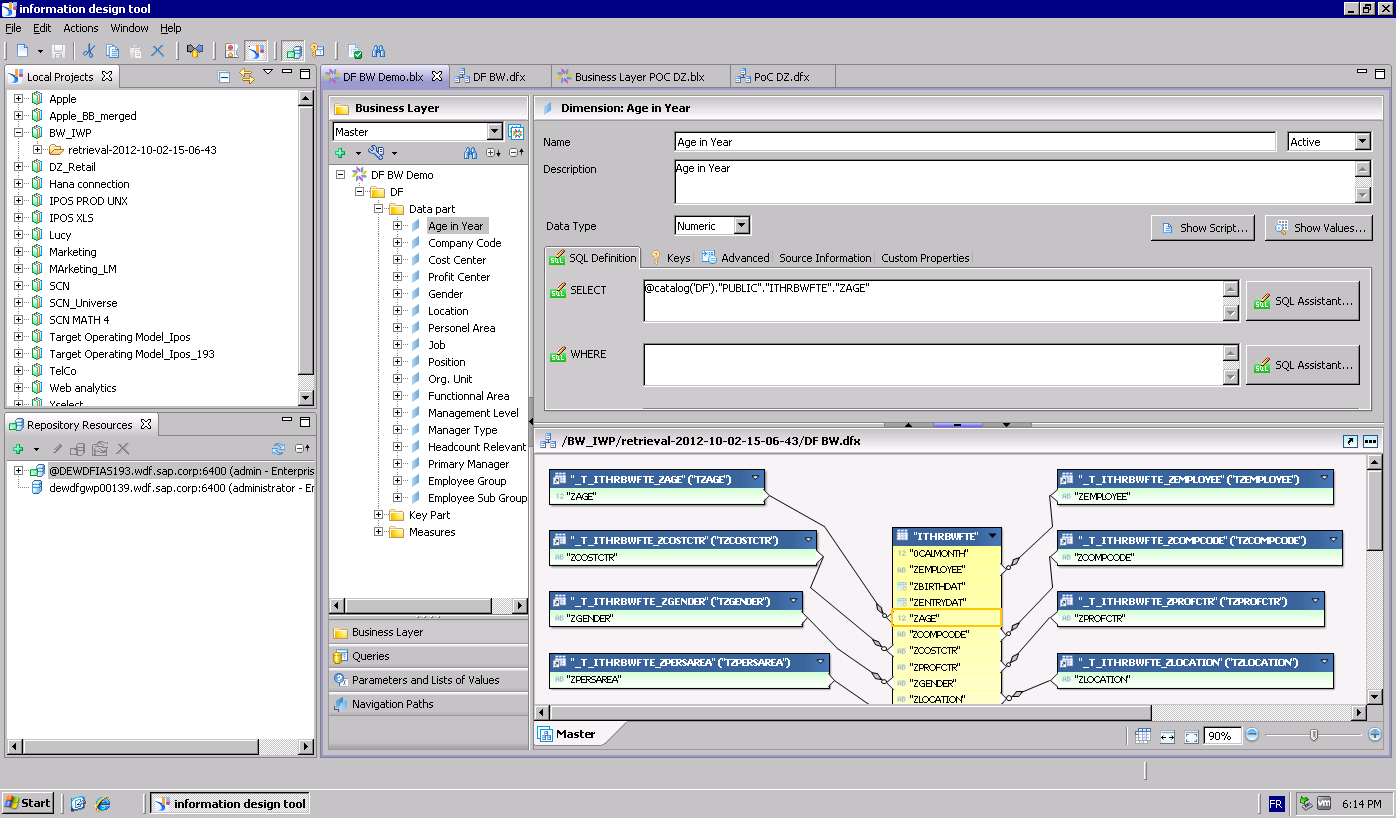 Semantic Layer and Data Access
The SAP BusinessObjects universe is the semantic layer that resides between an organization's database and the end-user. More importantly, it is a business representation of your data warehouse or transactional database.
The universe enables users to interact with data without having to know the complexities of the database or how the data is stored. The universe is created using familiar business terminology to describe the business environment, and allows the user to retrieve exactly the data that interests them.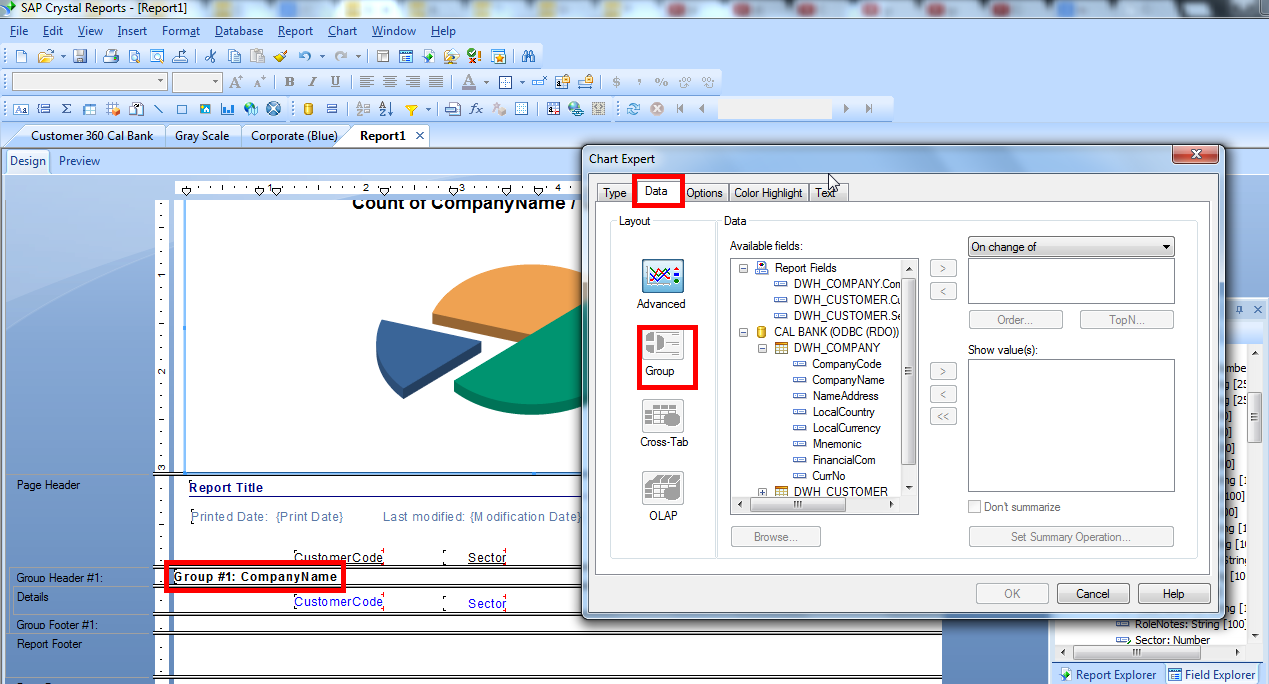 SAP Crystal Reports
Crystal Reports enables you to easily design interactive reports and connect them to virtually any data source. Users benefit from on-report sorting and filtering – giving them the power to execute decisions instantly.
Create highly formatted reports with what-if scenario models, interactive charts – and deliver them via the web, e-mail, Microsoft Office, Adobe PDF, or embedded in enterprise applications.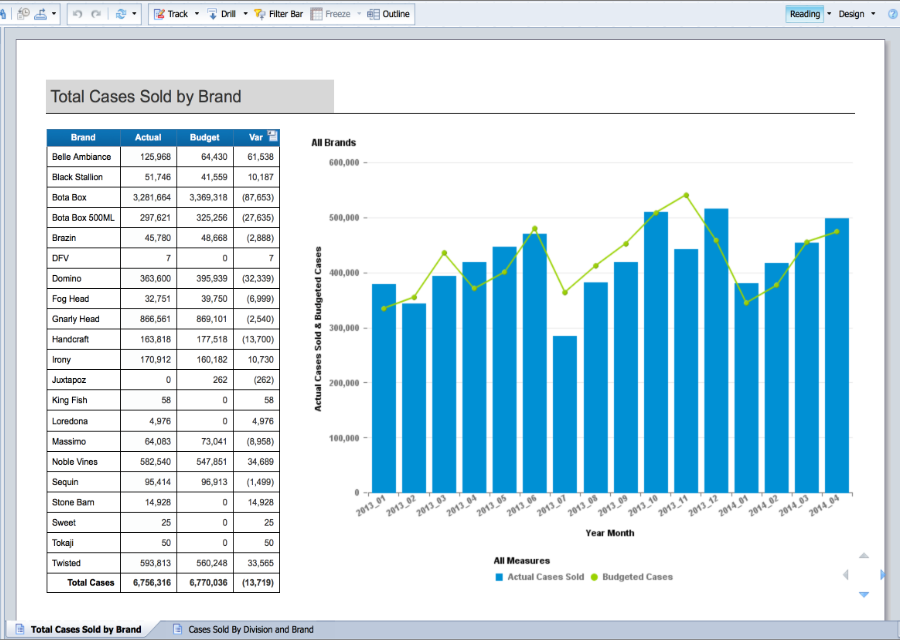 SAP BusinessObjects Web Intelligence
With SAP BusinessObjects Web Intelligence, both self-service access to data and intuitive information analysis are available in one product – helping your users turn business insights into effective decisions.
With a few mouse clicks, users create a query from scratch, format the retrieved information, and easily analyze it to understand underlying trends and root causes. And if they don't require the full power of query capabilities, users can simply explore information in existing reports – formatting and interacting with data to meet specific needs.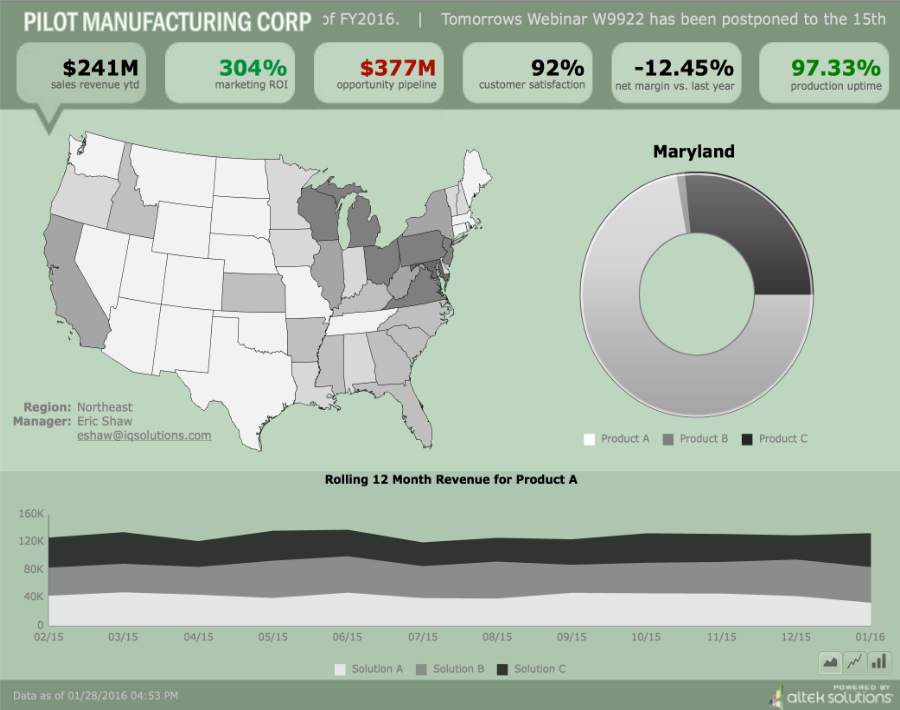 SAP BusinessObjects Dashboards
Dashboards can help illuminate your business with holistic views of key metrics and information. Transform how you view your business by interacting with sophisticated visual representations of processes and performance, and perform what-if analysis to gain new insights.
SAP BusinessObjects Dashboards is a point-and-click data visualization tool designed specifically to create interactive analytics and dashboards with secure, live connections to your data. Share these meaningful visualizations in real-time, present complex business data clearly, and give your decision makers an easy way to interact with data and test out future business scenarios.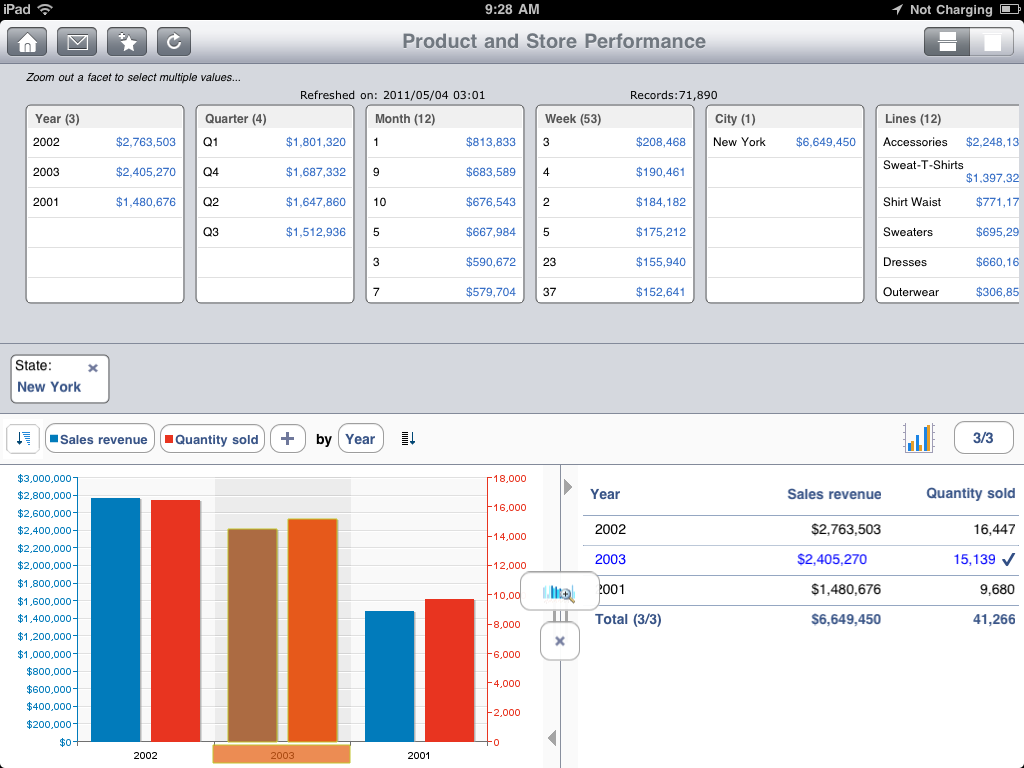 SAP BusinessObjects Explorer
With SAP BusinessObjects Explorer software you put the power of business intelligence into the hands of all your business users, arming any employee with the clarity and insight to act more quickly and make smarter, more effective business decisions.
SAP BusinessObjects Explorer offers an intuitive path to quickly search and explore data for instant insight into your business. Get quick, easy answers to on-the-fly questions without training or IT involvement, by simply entering a few keywords to search for relevant information. Then intuitively explore large volumes of data – without prior knowledge about what data exists or where to find it.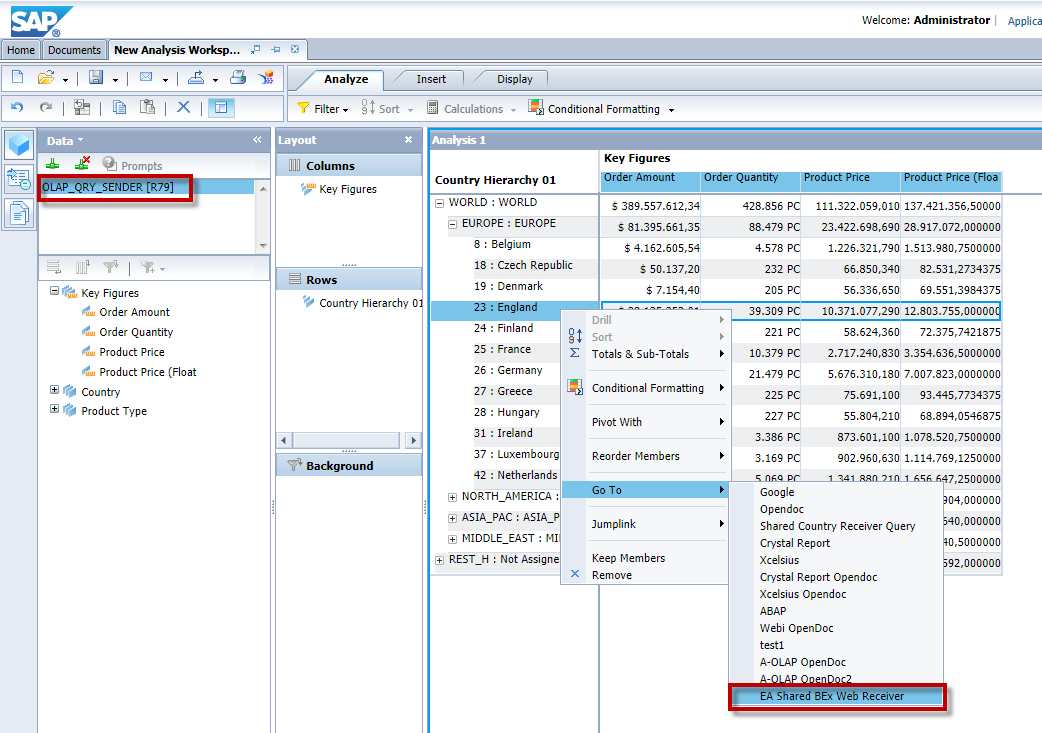 SAP BusinessObjects Analysis
SAP BusinessObjects Analysis helps you to gain insight into business data and make intelligent decisions that impact corporate performance. This business intelligence and multi-dimensional data analysis software makes it easy to filter and manipulate data, identify trends and outliers.
SAP BusinessObjects Analysis, edition for Microsoft Office brings analysis within Excel, and enables you to share findings in live PowerPoint presentations – all without help from IT.
SAP BusinessObjects Analysis, edition for OLAP provides analysts with access to all OLAP data sources within an organization. It enables you to consolidate heterogeneous sources into a single workspace, navigate across multiple dimensions and hierarchies, and answer complex business questions.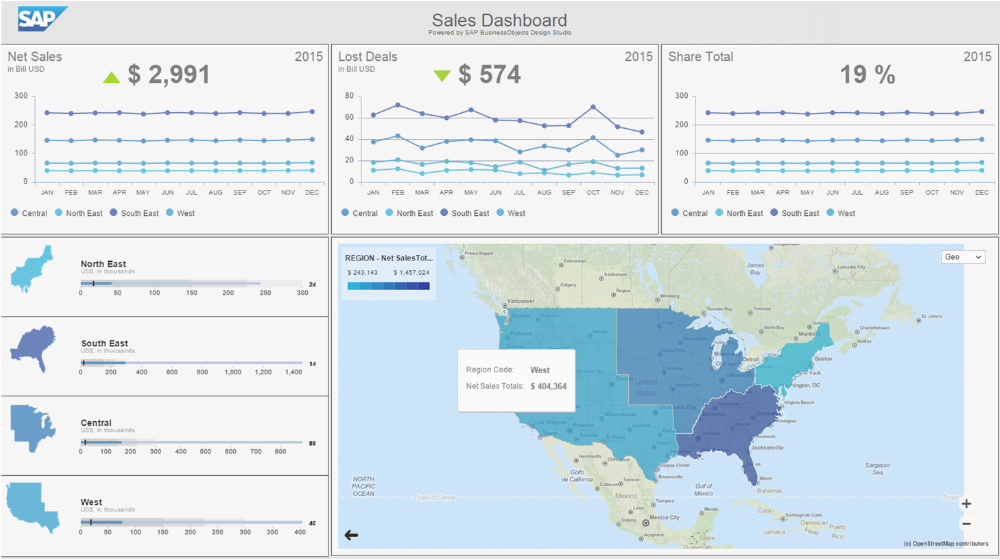 SAP BusinessObjects Design Studio
Create interactive, mobile-ready data visualizations for your business dashboards and BI apps – using SAP BusinessObjects Design Studio. Enhance app and dashboard design, put actionable information at decision makers' fingertips – and get the maximum value from your data with a direct connection to your data.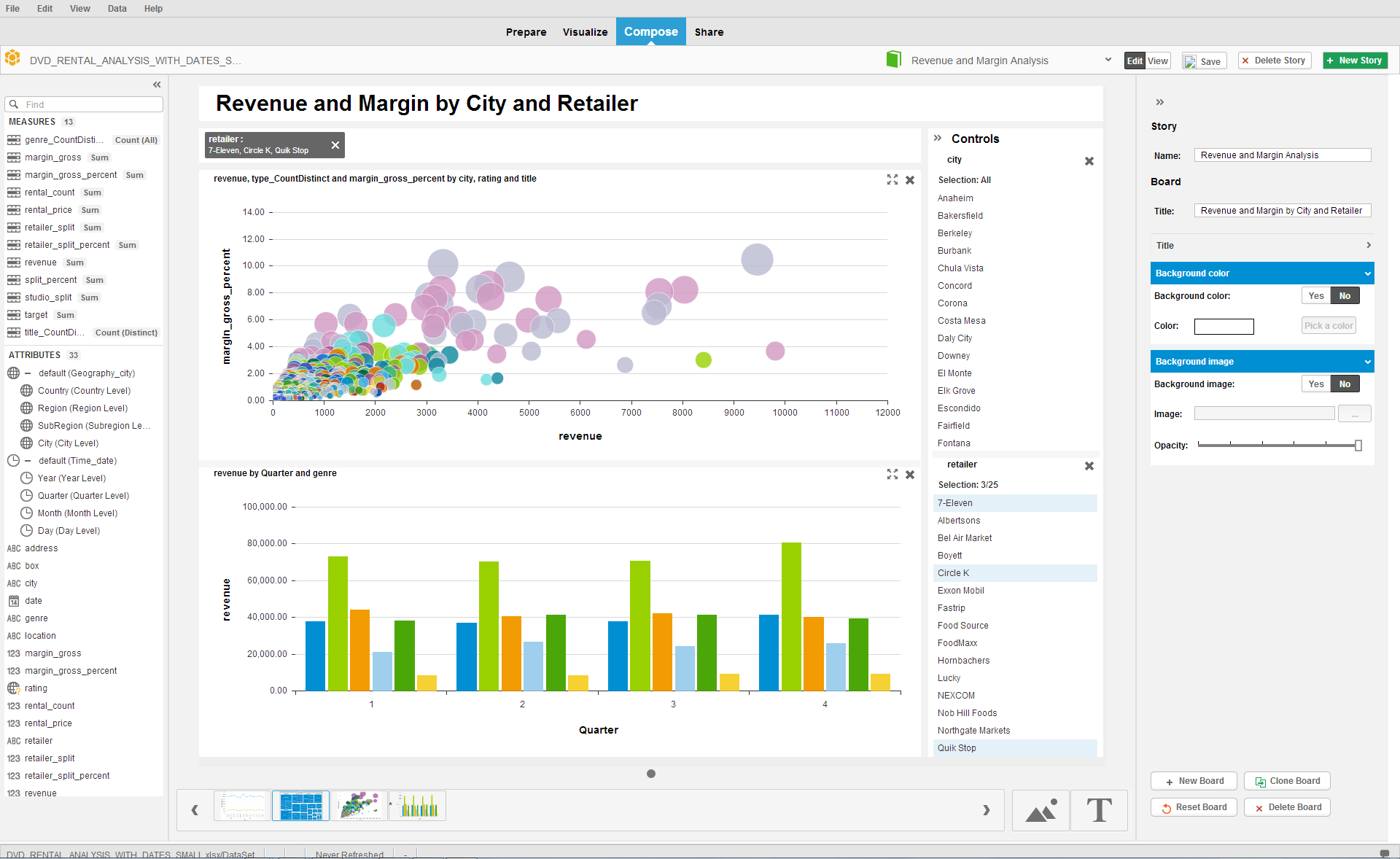 SAP BusinessObjects Lumira
Bring your data to life with SAP BusinessObjects Lumira – data visualization software that makes it easy to create beautiful and interactive maps, charts, and infographics. Import data from Excel and many other sources, perform visual BI analysis using intuitive dashboards, and securely share insights and data stories with your team.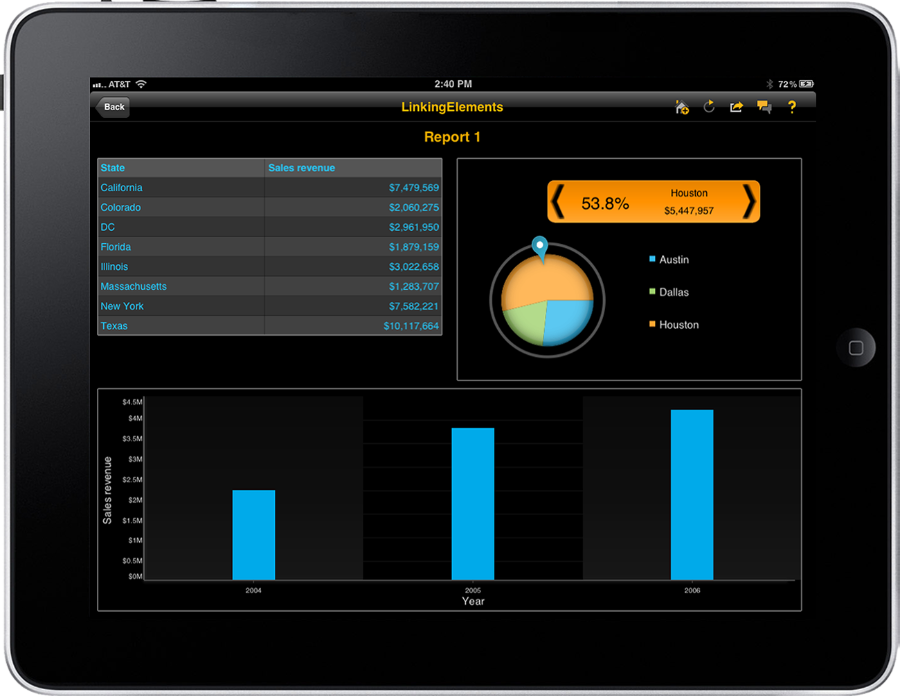 SAP BusinessObjects Mobile
Deliver content over any wireless device. Drill and interact on reports, view metrics, and take immediate action.
Deployment is quick, easy, and secure. Mobile users can also define what types of alerts they want to receive right through their mobile devices.