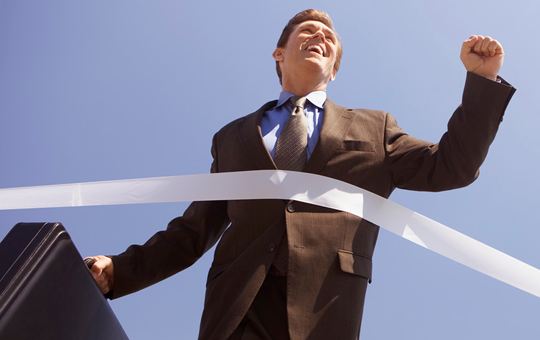 In a previous post (If Google is Your Consultant's Best Friend…RUN!) I mentioned a case where a "consultant" was hired for a project they obviously had no clue about how to deliver.  Certainly a case of the project team bringing in the wrong resource.
Along those lines, I'm often asked by people just starting their career in consulting what it takes to be successful.  So I thought I'd give a few guidelines for what I think makes a great SAP BusinessObjects consultant.  Hopefully this will provide some value on both sides of the fence.
Diverse knowledge of a variety of technical topics
While an in-house developer typically only needs to master one database platform, for instance, a great consultant needs to know all the major platforms.  Same thing goes for other technologies.  For instance, a great SAP BusinessObjects consultant should know about databases, ETL tools, schema design, Windows and Unix servers, Active Directory and LDAP authentication, web servers, application servers, and much more – not to mention the SAP BusinessObjects stack itself!  (There certainly are instances where a consultant may specialize in one area of SAP BusinessObjects, i.e. universe design, Xcelsius development, etc…  But in most cases, consultants need skills that encompass a variety of those technologies.)
Business accumen
You could have all the technical prowess in the world, but if you can't understand a client's business you're out of a job.  A great SAP BusinessObjects consultant possesses a solid foundation of how businesses work, and the ability to quickly understand the unique challenges that make today's client different from the one last month.  Similar to #1 above, unless specializing in a particular vertical market, a great consultant needs to acquire a working knowledge of a variety of business models in a number of different fields.
Ability to quickly self-learn
In my previous post mentioned above, I chastised the consultant that was reaching out for a lifeline on a project they had no business being on.  That's not what I'm talking about here.  While in-between projects, a great consultant should be able to rapidly learn new tools and technologies with nothing more than a technical manual, because a great consultant is a busy consultant and there often isn't time to attend live training classes.
Ties to the community
A great consultant knows that they are not an island, and they take advantage of all that being a part of the SAP BusinessObjects community offers.  They might have their own blog where they share insights, offer webinars to bring clients and prospects up to speed on the latest in BI, participate in the BusinessObjects Board "BOB" or contribute back to the greater community in another way beyond just providing services to clients.
Hunger for knowledge
A great consultant never satisfies their thirst for knowledge.  Whether by reading trade publications, building pilot projects or learning new technologies on their own, they know that there's always something new to learn if they want to stay on top of their game.
Awareness of their limits
Finally, a great consultant knows their limits in terms of both the size of a project as well as the know-how that will be required.  When given a task that they don't believe they can complete based on their current size or skillset , a great consultant works with their client to bring in the additional resources and know-how the client needs to be successful.
(Coming to the end of this post, I realized I'd be remiss if I didn't mention this:  If you possess all of the traits mentioned above and are looking for a challenging career with a growing consulting organization…let me know.)
Question: Did I miss anything?  What other attributes do you think it takes to be a great SAP BusinessObjects consultant?
Free Web Intelligence Best Practices Guide
We put together a Best Practices Guide for Web Intelligence Development that includes over 20 pages of tips and techniques for developing business-ready reports. Plus we'll show you the common functions that have a negative impact on performance, how to create interactive reports, the best ways to standardize look-and-feel, and much more!
GET YOUR FREE COPY OF THE GUIDE TODAY!