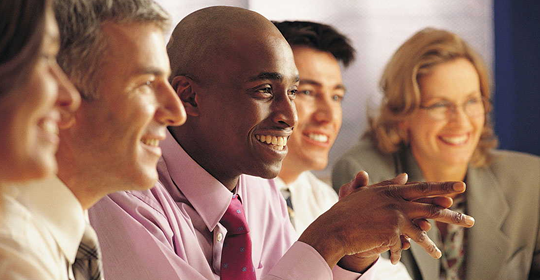 A few weeks ago, I wrote about what it takes to be a great business intelligence consultant.  Now it's time to turn the tables a bit, and talk about what it takes to be a great client. Successful implementation of a BI project is based on a partnership between the consultants and the client, so here are a few things that we look for in a fruitful partnership.  A great client:
Is available and responsive
A great client is responsive to requests and does their part to ensure lines of communication are maintained throughout all levels of the organization.  They understand that a small delay can have a huge impact on the overall project, and do their best to be available and attentive whether it be via email, phone calls, or in-person meetings.
Has clear goals for what they want to accomplish
Consultants want to work on projects that are successful and meet their stated purpose.  So help them do that.  Share your organizational goals with them, and set a strategy for achieving your business intelligence objectives.  This may sound obvious, but I can assure you that many organizations don't do this.
Respects and appreciates the consultant's contribution
Great clients don't look at consultants as vendors, but rather as strategic partners and trusted advisors.  They understand that as difficult as it is to acquire a great new client, it's even more difficult to find a great new consultant.  The best client relationships are ones where there is mutual respect and appreciation. You solve their problems, they provide more and better opportunities to work together.
Doesn't haggle or make excessive demands
Negotiation has always been a factor in business transactions.  But it should be characterized by a friendly and realistic give-and-take discussion, not by haggling over price or making excessive demands. Clients who haggle demonstrate a lack of understanding and appreciation for what a great consultant can do for their organization, and are typically indicative of a generally unrewarding project experience to come.
Pays their bills on-time
Consulting organizations rely on a steady stream of great clients paying their bills.  This may seem like an obvious statement, but it is often overlooked.  If payment will be delayed or gets stuck in the approval process, let the consultant know to see if they can help.  Otherwise, be sure to stay within the terms of your invoice.
Question:  What other attributes do you think it takes to be a great client?
Free Web Intelligence Best Practices Guide
We put together a Best Practices Guide for Web Intelligence Development that includes over 20 pages of tips and techniques for developing business-ready reports. Plus we'll show you the common functions that have a negative impact on performance, how to create interactive reports, the best ways to standardize look-and-feel, and much more!
GET YOUR FREE COPY OF THE GUIDE TODAY!