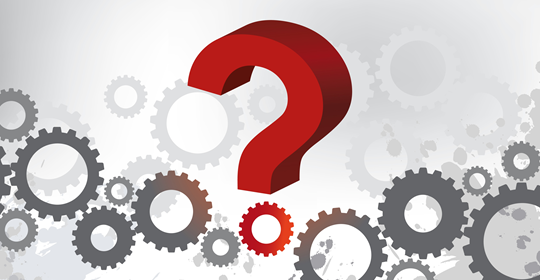 Welcome to our first edition of "Seven Questions with…". In this monthly series, we will be profiling SAP BusinessObjects community members from a variety of industries across all areas of the business. Executives, administrators, developers, and end-users – everyone's fair game.
We'll look to learn how they're using SAP BusinessObjects within their organization, see where it made the biggest impact, and find out about the challenges they've faced along the way. Throughout this series, we invite you to share your thoughts, suggestions, and mutual challenges in the Comments section.
In this edition, we profile John Magoon, a Risk Management Officer for a private, non-profit organization dedicated to serving and supporting state boards of education.
What does you organization do?
We are a governmental related non-profit agency created to work in the best interest and on the behalf of the state's public K-12 schools. As a result we run two self insurance Pools that provide cost effective Property and Casualty Insurance services for 19 of the 24 School Boards in the State.Each member of the two Pools is represented by a Trustee, who is active in the management of the two Pools. We administer the overall insurance programs in-house, including providing risk management consultative services and adjusting claims to the members.
How does your organization use SAP BusinessObjects?
To provide the insurance services we do, we maintain a claims database and have used BusinessObjects over-top of that data to do more accurate and meaningful analysis. We have recently incorporated exposure data as well, and have hopes of including training data and third party inspection data to broaden the elements we have to choose from – allowing us to more effectively manage our risks.We also have plans for developing dashboards through Xcelsius to provide our members with more meaningful real-time data that will allow them to make more informed and effective decisions.
Which SAP BusinessObjects products do you use?
Primarily Web Intelligence and Xcelsius. I currently use the raw Web Intelligence data to drive more in-depth analysis within Excel, but have plans to eventually migrate much of what I do (and more) into Xcelsius.
Where have these tools made the biggest impact?
When we can reliably extract data and easily build ad hoc reports from Web Intelligence, we are able to relay this information to our members and effect a positive change in how they approach their risks. It also provides us a more effective means of "forensic" review of our data, and frequently helps us identify data quality issues within our claims database.
As a product stack, what do you see as SAP BusinessObjects biggest strength?
It's level of detail – I am only scratching the surface! It has loads of potential and I can't seem to be able to take advantage of all it has to offer quick enough!
What are some of the biggest challenges you've faced in deploying SAP BusinessObjects?
It always takes longer than I think it should! Although we had used WebIntelligence on a prior claims database, we were not aware of all of the challenges in creating a new Universe from scratch.I often say that we have suffered from self-inflicted delays in deploying all of the tools available, but in the process of identifying our own internal weaknesses we have become better educated about how our data is structured, and this has led to an expansion of our Universe and the long range plans we have for the applications.
Where do you see Business Intelligence as a technology heading?
I see it becoming easier to use, and integrated within more and more applications on a regular basis. As data continues to be identified and tied together – and more importantly more effectively analyzed – the potential is endless.
Have any comments or suggestions for John? Have you faced some of the same challenges? If so, how did you work through them?
Free Web Intelligence Best Practices Guide
We put together a Best Practices Guide for Web Intelligence Development that includes over 20 pages of tips and techniques for developing business-ready reports. Plus we'll show you the common functions that have a negative impact on performance, how to create interactive reports, the best ways to standardize look-and-feel, and much more!
GET YOUR FREE COPY OF THE GUIDE TODAY!