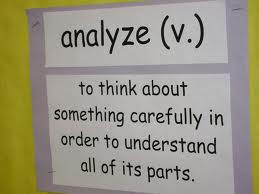 As an SAP BusinessObjects Channel Partner, we have been given the privilege and opportunity to engage in a pre-release version of the SAP BusinessObjects Enterprise 4.0 product stack for evaluation purposes. This is a very exciting time for us here at Altek Solutions as our Center of Excellence has already installed the software and is in the process of analyzing and evaluating the new features that 4.0 has to offer. Be sure to come back often to view any news that we put out regarding the 4.0 release, but to start here are a few things that stick out from what we have found thus far!
BI Launch Pad (Formerly InfoView)
With a brand new name and a change to the look and feel, BI Launch Pad offers a redesigned interface and new functionality that builds upon InfoView and includes the following:
Tabbed Browsing that works and feels much like a web browser
Accordion Menu (or drawers as SAP calls them) for My Documents, Folders, Categories and Search
Dialog boxes for scheduling, properties, preferences, etc. much like the look and feel of the CMC for 3.x
Session Notifications that count down the time you have left before your session times out!!!!
Easier more intuitive access to web-applications

Modules / BI Workspace
Advanced Analysis
Interactive Analysis
Central Management Console
Two new additions to the Central Management Console stand out like a sore thumb. First, an administrator will no longer have to drill into every SAP BusinessObjects job, event, processing and cache server to turn on auditing. This all will be done on a centralized auditing page and will have a default auditing profile when installed.  Second, a monitoring page  allows an administrator to view how the system is performing live or how it has performed historically.
Information Design Tool (New and Improved Universe Designer Tool)
While the Designer application still does exist and is available as a client tool, a new universe design application called the Information Design Tool is now available to offer new and exciting features when it comes to designing your metadata layer. When building a universe (.unx) using Information Design, you have 3 different files that need to be created:
Connection (.cnx)
Data Foundation (.dfx)
Business Layer (.blx)
While that is a big change on how the universe development process is currently done, the biggest addition has to be the best piece of functionality that we have found to date. With the Information Design Tool universe developers will be able to define multiple sources in the connection file. This will allow universes to be developed utilizing multiple relational databases!
Dashboard Design (Formerly Xcelsius/Crystal Dashboard Design)
Dashboard Design is adding new functionality that is geared toward making it more efficient for developers to build dashboards. The biggest addition to the application has to be the ability to create queries directly in Dashboard Design and allow developers to map data directly to components without having to go through the excel model. One thing to note, the Query as a Web Service application is still available as a client tool and will have to be used when referencing legacy universes due to the fact that the built in query tool in Dashboard Design seems to only  acknowledge 4.0 universes (.unx).
Interactive Analysis / Web Intelligence
Web Intelligence may have been the biggest transformation in the whole 4.0 release. The name is still up in the air from what I understand so when the full release comes out it may be Interactive Analysis or Web Intelligence. Besides the pending name change, WebI has been completely reworked and has a whole new look and feel when it comes to developing and viewing reports.
On the development side, the toolbars are now in ribbon form like Office 2007 and above. Once getting to know where everything was, it was just like riding a bike. The second thing that is really helpful is  the query panel now incorporates a data view that lets you see the raw data before ever putting it onto the report. The last thing I want to share is the ability to add a web service as a data source.
For report viewers, the visualization of the report for charts and tables has been greatly enhanced. This should help developers be able to create meaningful and elegant reports that meet any report viewers request.
Desktop Intelligence
The last thing I wanted to touch on was the fact that with the 4.0 release Desktop Intelligence will have reached the end of it's life.  Anyone who utilizes DeskI and wants to move up to Enterprise 4.0 will have to convert their existing DeskI reports over to either Crystal Reports or Interactive Analysis / Web Intelligence
Don't forget to check back often for more information on SAP BusinessObjects 4.0.
Free Web Intelligence Best Practices Guide
We put together a Best Practices Guide for Web Intelligence Development that includes over 20 pages of tips and techniques for developing business-ready reports. Plus we'll show you the common functions that have a negative impact on performance, how to create interactive reports, the best ways to standardize look-and-feel, and much more!
GET YOUR FREE COPY OF THE GUIDE TODAY!